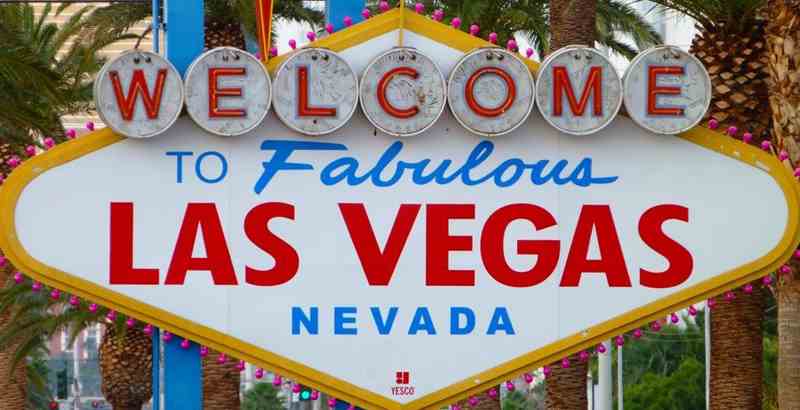 Las Vegas Tourist Attractions
Las Vegas is an area of 135.86 sq mi situated in Clark County, and the seat of the limitless Las Vegas tourist attractions and entertainment. It is a city of mountains, spring and flowers with subtropical climate which help sustain their consistently impressive rate of tourism. Las Vegas is a beautiful façade of pulsating lights behind hundreds of gambling casinos, entertainment, fine dining, shopping centers, museums and grand parks and places making the whole city a big playground.
Las Vegas tourist attractions are indeed sights to behold. They are all built in entirely grandiose manner making tourists and travelers fly back every now and then. The never-ending fun starts just within the vicinity of airport. Renowned internationally as a spring where seemingly endless hotel casinos stand, entertain you with gaming machines and casino tables as they start a night that never fails to entertain.
Most of Las Vegas tourist attractions are highly accessible for all tourists. Everything can be found just along the Las Vegas Boulevard which is famously known as "The Strip" and holds the largest and most modern establishments. Among popular hotel casinos sitting in Las Vegas Boulevard are the Mandalay Bay Hotel Casino, Paris Las Vegas Hotel Hilton, New York New York Hotel and Casino and the fetching Mirage Hotel Casino. The Mandalay Bay Hotel is greatly recognized for its unique island motif and is located at the south most part of the strip.
While New York New York Hotel Casino depicts the magnificent Manhattan Skyline, Paris Las Vegas Hotel Hilton, on the other hand, is an attraction on its own by bringing a Paris themed hotel in the city complete with the Eiffel Tower, Louvre and Arc de Triomphe replicas. Unlike their classic yet elegant architectural designs, The Mirage Hotel Casino centers on a tropical setting that is realistically defined by its towering and well-lighted waterfalls and lagoons.
An aesthetic sense of art and its rich culture thrive in Las Vegas Museums. Located just above the airport's baggage claim area is The Howard W. Cannon Aviation Museum. The said museum operates 24 hours a day, seven days a week and offers no admission charge. The Howard W. Cannon Aviation Museum displays the first emergency aircraft used in the airfield.
A Replica of Egypt's Boy Pharaoh and his artifacts were all carefully housed in King Tut Museum which is located in Luxor Las Vegas. King Tutankhamen better known as King Tut is Egypt's most majestic icon.
The Las Vegas Museum of Natural History is one of the Las Vegas Museums that highly interests both travelers and residents. It features lifelike replicas of different extinct and wild animals. In addition to the Las Vegas Natural History collection of animal representations, the museum also exhibits plant life of various kinds.
At the south end of the strip stands the Guinness World Record Museum. Based on the Guinness World Record and Data, this Museum is a replication of the world's unprecedented human achievements and the most extreme of just about anything.
Just across the street from the Las Vegas Natural History Museum is the 22,000 square foot area of Lied Discovery Children's Museum. The said museum is dedicated to create and establish a meaningful relationship between adults and children through various discoveries that contribute to their joined learning experiences. This has also been an educational home for most academic field trips in the area as it strengthens innovative curriculum process.
As tourists become more inclined to arts and exhibits, various Las Vegas galleries have shown productive growth along the Las Vegas Boulevard. The Gallery at City Center located inside Crystals housed compelling masterpieces and poignant artwork exhibitions all displayed within its vast area of 4,350 sq ft.
The Bellagio Gallery of Fine Arts which is also located along Las Vegas Boulevard showcases different world-class artworks from well-known painters, landscapers and artists from all over the world. The Bellagio Hotel is, in fact, makes a perfect portrayal of what a gallery should be as reflected on their highly adorned artistic touch ceilings and walls.
Among the Las Vegas Galleries located near the airport vicinity, the Auto Collections are the most unique of all. Unlike previous galleries mentioned which noticeably center at art replicas and exhibits, the auto collections attract more car aficionados as this becomes a big showroom of classy and luxurious cars and military vehicles.
If you feel the urge to stray away from galleries, museums, and hotel casinos then endless shopping opportunities await you. Las Vegas shopping is a fun-filled activity while you are enjoying your sweet Vegas vacation.
Las Vegas shopping are often more expensive and exclusive. Take for example, the Forum Shops located inside the Caesar's Palace and the Grand Canal Shoppes which are visited by its Venetian Resorts' vacationers. The first one is where Louis Vitton, Versace and other high-end well-known designer's shops and boutiques converge, while Grand Canal Shoppes provide a spectacular Italian-themed shopping experience. It is inspired largely with Italy's romanticism and architectural taste which go beyond shopping and entertainment needs.
Other shopping attractions where you can find classy souvenir items are The Shoppes at The Palazzo, The Fashion Show Mall near Wynn Las Vegas, The Miracle Mile and The Bonanza Gift Shop which measures 40,000 sq ft making it recognized as the largest gift shop in the world.
Las Vegas is located amidst beautiful yet green Mojave Desert. Aside from endless fun-filled gambling and entertainment, you can enjoy the scenery and feel the environment close to you as you explore adventurous recreational activities. The city, with its equally-balanced sunny weather is a perfect place to do golfing, extreme and challenging sports, hiking, boating, biking or even simple tourist activities like sightseeing.
For a well-planned Vegas vacation, you can consider checking different online sites which will best give you an idea on what relaxing, amusing or exhilarating vacation awaits you once you set foot in Las Vegas airport. The city has been a second home for millions of travelers all year round. Go out there and witness for yourself the stunning Las Vegas tourist attractions.
UNBEATABLE VALUE CAR RENTAL

FREE
Amendments,
FREE
Cancellations,
NO
card fees!

airport_shuttle Need Airport Transfers?
Useful Information about Las Vegas Airport